Val-de-Marne – FR107
EU regions: France > Île-de-France > Île-de-France > Val-de-Marne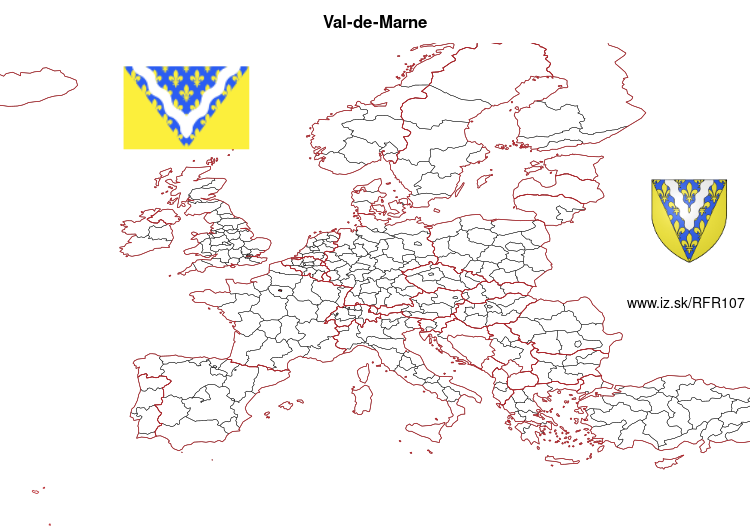 More on wikipedia wikidata Q12788 on OpenStreetMap Val-de-Marne slovensky: FR107
Demographics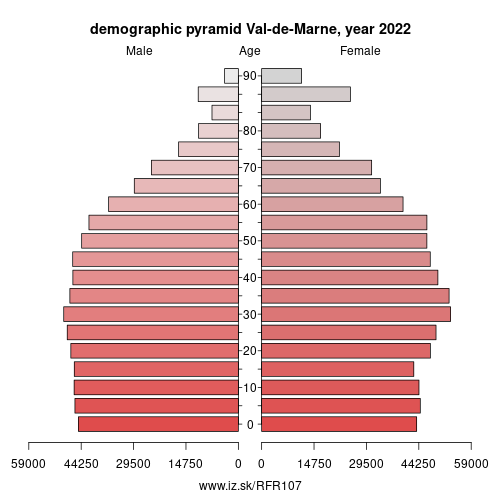 From Wikipedia: Val-de-Marne (French pronunciation: ​[val də maʁn]) is a French department, named after the Marne River, located in the Île-de-France region. The department is situated to the southeast of the city of Paris.
Geography
Val-de-Marne is, together with Seine-Saint-Denis and Hauts-de-Seine, one of three small departments in Île-de-France that form a ring around Paris, known as the Petite Couronne (i.e. "inner ring"). Since January 1, 2016 Val de Marne is included in Métropole du Grand Paris
Administration
Val-de-Marne is made up of 3 departmental arrondissements and 47 communes:
History
Val-de-Marne was created in January 1968, through the implementation of a law passed in July 1964. Positioned to the south-east of the Paris ring road (and the line of the old city walls), it was formed from the southern-eastern part of the (previously much larger) Seine department, together with a small portion taken from the broken-up department of Seine-et-Oise.
Other: Île-de-France, Paris, Seine-et-Marne, Yvelines, Essonne, Hauts-de-Seine, Seine-Saint-Denis, Val-d'Oise, Val-de-Marne
Neighbours: Hauts-de-Seine, Essonne, Seine-Saint-Denis, Seine-et-Marne, Paris
Suggested citation: Michal Páleník: EU regions - Val-de-Marne – FR107, IZ Bratislava, retrieved from: https://www.iz.sk/​en/projects/eu-regions/FR107
---
https://www.iz.sk/en/projects/eu-regions/FR107