Rottal-Inn – DE22A
EU regions: Germany > Bavaria > Lower Bavaria > Rottal-Inn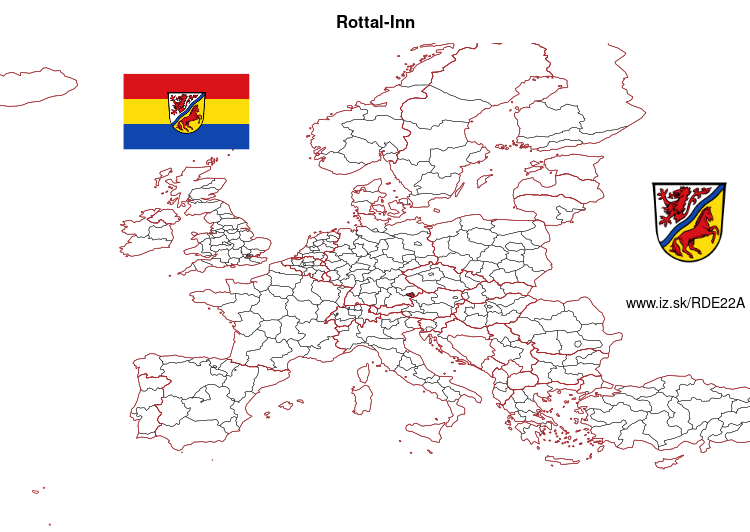 More on wikipedia wikidata Q10477 on OpenStreetMap Rottal-Inn slovensky: DE22A
Demographics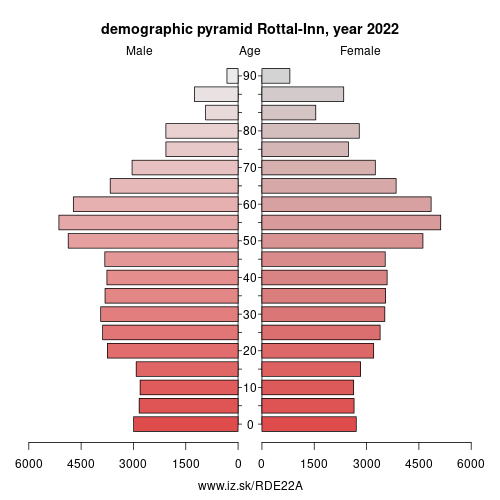 From Wikipedia: Rottal-Inn is a Landkreis (district) in the southeastern part of Bavaria, Germany. Neighboring districts are (from the south clockwise) Altötting, Mühldorf, Landshut, Dingolfing-Landau and Passau. To the southeast is the Austrian state Upper Austria (Braunau).
Geography
The main rivers in the district are the Inn and its tributary, the Rott.
History
The district was created in 1972 by merging the two previous districts Pfarrkirchen and Eggenfelden and parts of the districts Griesbach and Vilsbiburg.
Other: Lower Bavaria, Deggendorf, Freyung-Grafenau, Passau, Landshut, Straubing-Bogen, Passau, Rottal-Inn, Regen, Kelheim, Dingolfing-Landau, Straubing, Landshut
Neighbours: Landshut, Passau, Deggendorf, Mühldorf, Innviertel, Dingolfing-Landau, Altötting
Suggested citation: Michal Páleník: EU regions - Rottal-Inn – DE22A, IZ Bratislava, retrieved from: https://www.iz.sk/​en/projects/eu-regions/DE22A
---
https://www.iz.sk/en/projects/eu-regions/DE22A