Straubing-Bogen – DE22B
EU regions: Germany > Bavaria > Lower Bavaria > Straubing-Bogen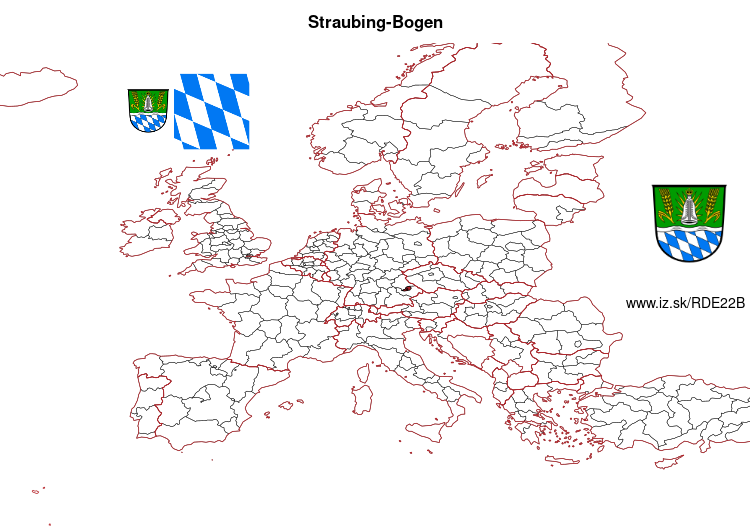 More on wikipedia wikidata Q10482 on OpenStreetMap Straubing-Bogen slovensky: DE22B
Demographics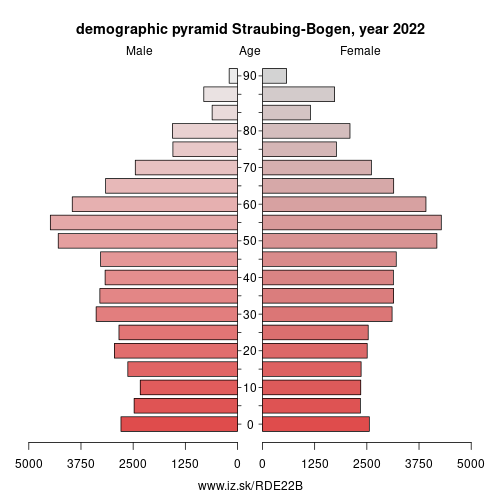 From Wikipedia: Straubing-Bogen is a Landkreis (district) in the eastern part of Bavaria, Germany. Neighboring districts are (from the north clockwise) Cham, Regen, Deggendorf, Dingolfing-Landau, Landshut and Regensburg. The independent town of Straubing is surrounded by the district. The seat of the government of the district (Landratsamt) is located in Straubing.
The only towns within the district itself are Bogen and Geiselhöring.
Geography
The main river is the Danube, which crosses the district from the west to the east. There are two major geographical regions in the district. One is the Gäuboden with the Danube region and lowlands, the other are the mountains of the Bavarian Forest (Bayerische Wald).
History
The district was created in 1972 by merging the previous districts Straubing and Bogen and parts of the district Mallersdorf.
Other: Lower Bavaria, Deggendorf, Passau, Regen, Straubing-Bogen, Passau, Straubing, Freyung-Grafenau, Rottal-Inn, Kelheim, Dingolfing-Landau, Landshut, Landshut
Neighbours: Dingolfing-Landau, Cham, Regensburg, Straubing, Landshut, Regen, Deggendorf
Suggested citation: Michal Páleník: EU regions - Straubing-Bogen – DE22B, IZ Bratislava, retrieved from: https://www.iz.sk/​en/projects/eu-regions/DE22B
---
https://www.iz.sk/en/projects/eu-regions/DE22B