Slovenia – SI0
EU regions: Slovenia > Slovenia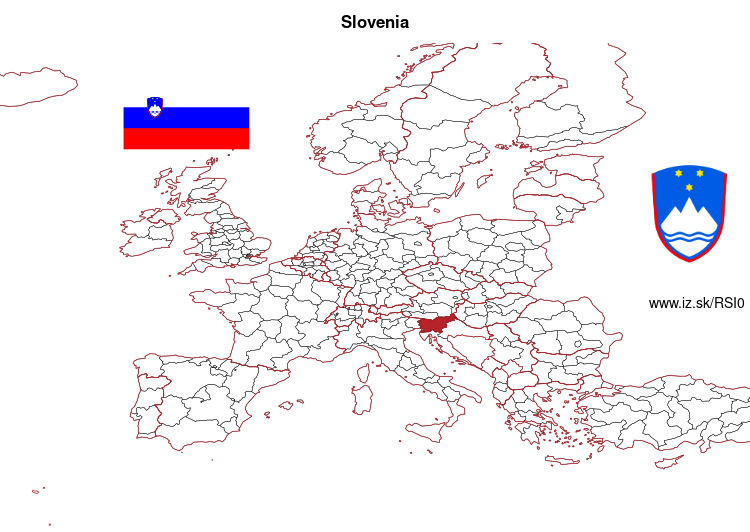 More on wikipedia wikidata Q215 on OpenStreetMap Slovenia slovensky: SI0
Subregions: Eastern Slovenia, Western Slovenia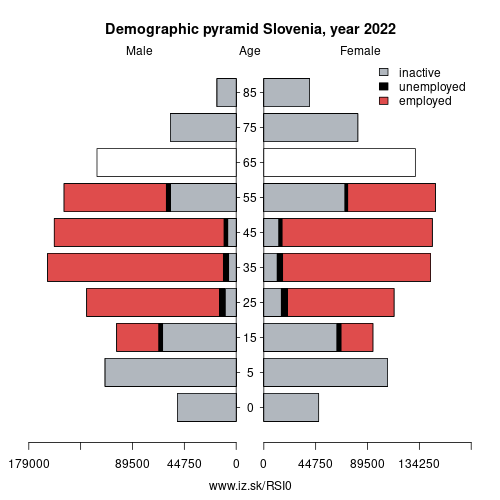 Unemployment
Demographics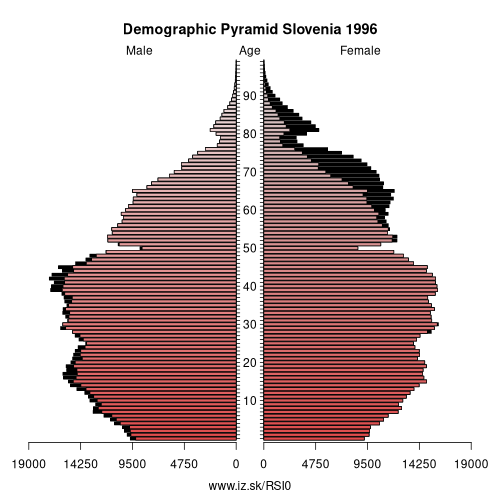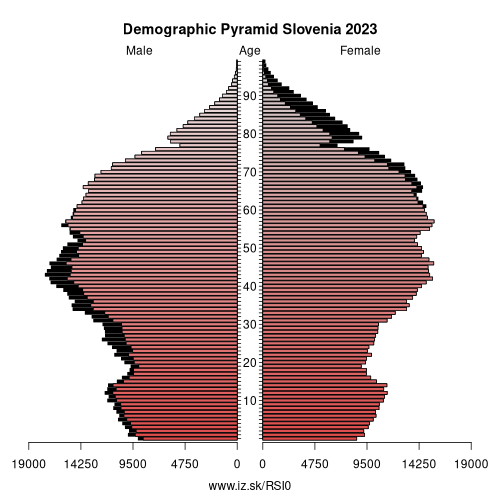 Employment by sectors, Slovenia
| NACE r2 | | % | NACE r2 | | % |
| --- | --- | --- | --- | --- | --- |
| A | 42.3 | 4 % | B-E | 240.7 | 24 % |
| F | 55.7 | 6 % | G-I | 198.7 | 20 % |
| J | 36.3 | 4 % | K | 22.9 | 2 % |
| L | 5.2 | 1 % | M_N | 99.6 | 10 % |
| NRP | 3.7 | 0 % | O-Q | 237.7 | 24 % |
| R-U | 43.3 | 4 % | TOTAL | 986.1 | 100 % |
Data for the period year 2022. Source of the data is Eurostat, table [lfst_r_lfe2en2].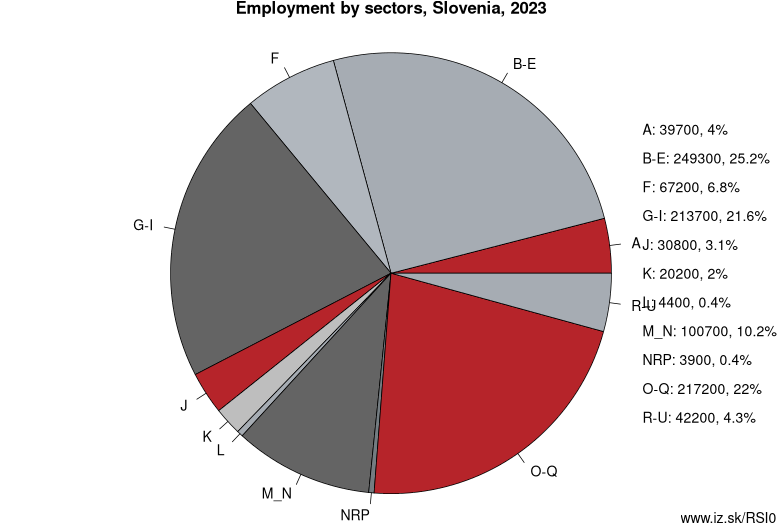 From Wikipedia: Slovenia ( (listen) sloh-VEE-nee-ə; Slovene: Slovenija [slɔˈʋèːnija]), officially the Republic of Slovenia (Slovene: Republika Slovenija , abbr.: RS), is a country in Central Europe. It is bordered by Italy to the west, Austria to the north, Hungary to the northeast, Croatia to the southeast, and the Adriatic Sea to the southwest. Slovenia is mostly mountainous and forested, covers 20,271 square kilometers (7,827 sq mi), and has a population of 2.1 million. Slovenes form the vast majority of the country's population, while Serbs are the largest minority. Slovene, the South Slavic language, is the official language. Slovenia has a mainly continental climate, with the exception of the Slovene Littoral, which has a sub-Mediterranean climate, and of the Julian Alps in the northwest, which have an Alpine climate. Additionally, the Dinaric Alps and the Pannonian Plain meet in Slovenia. Ljubljana is the nation's capital and largest city.
Slovenia has historically been the crossroads of Slavic, Germanic, and Romance languages and cultures. The territory of modern-day Slovenia has been part of many different states; the Roman Empire, the Byzantine Empire, the Carolingian Empire, the Holy Roman Empire, the Kingdom of Hungary, the Republic of Venice, the Illyrian Provinces, the Austrian Empire and Austria-Hungary.
Neighbours: HRVATSKA, Transdanubia, Ostösterreich, Northeast Italy, Südösterreich
Subregions: Eastern Slovenia, Western Slovenia
Suggested citation: Michal Páleník: EU regions - Slovenia – SI0, IZ Bratislava, retrieved from: https://www.iz.sk/​en/projects/eu-regions/SI0
---
https://www.iz.sk/en/projects/eu-regions/SI0