Brussels-Capital Region – BE1
EU regions: Belgium > Brussels-Capital Region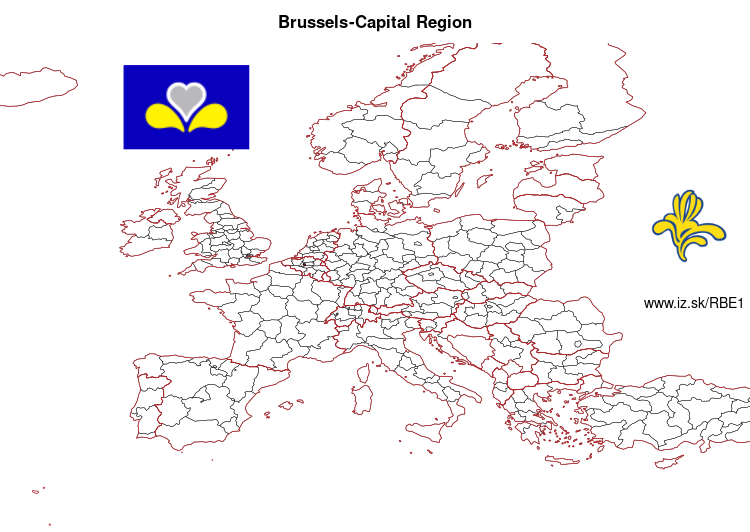 More on wikipedia wikidata Q240 on OpenStreetMap Brussels-Capital Region slovensky: BE1
Subregions: Brussels-Capital Region, Arrondissement of Brussels-Capital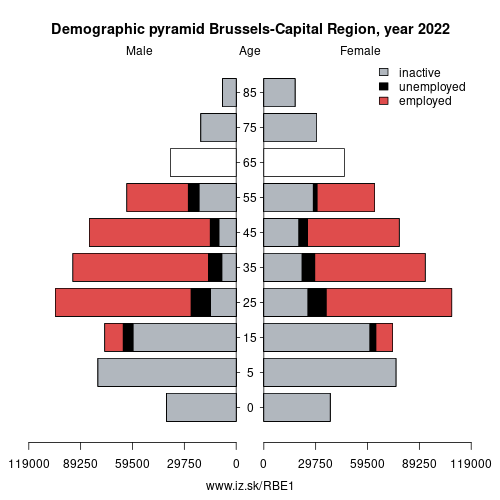 Unemployment
Demographics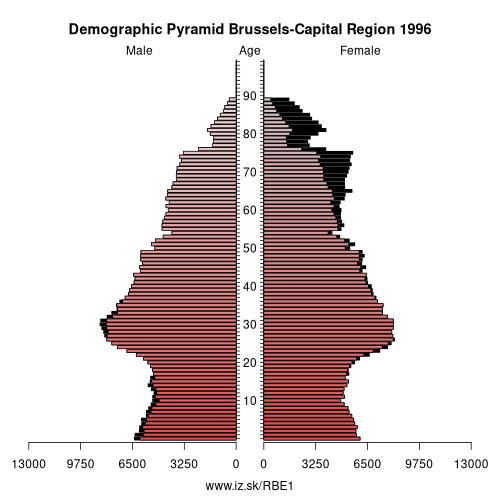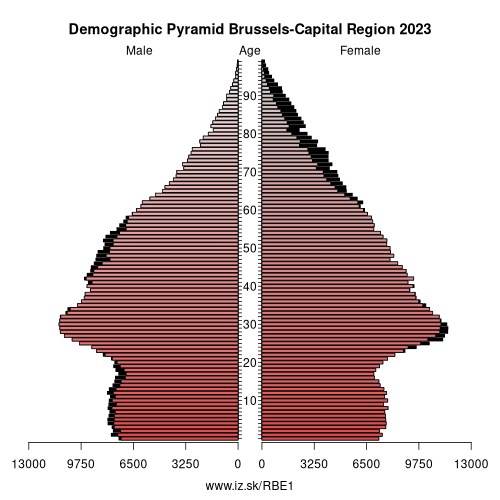 Employment by sectors, Brussels-Capital Region
| NACE r2 | | % | NACE r2 | | % |
| --- | --- | --- | --- | --- | --- |
| B-E | 30.8 | 6 % | F | 28 | 6 % |
| G-I | 100.8 | 20 % | J | 26.3 | 5 % |
| K | 19.2 | 4 % | L | 5.9 | 1 % |
| M_N | 95.5 | 19 % | O-Q | 128.2 | 25 % |
| R-U | 73.6 | 14 % | TOTAL | 508.9 | 100 % |
Data for the period year 2022. Source of the data is Eurostat, table [lfst_r_lfe2en2].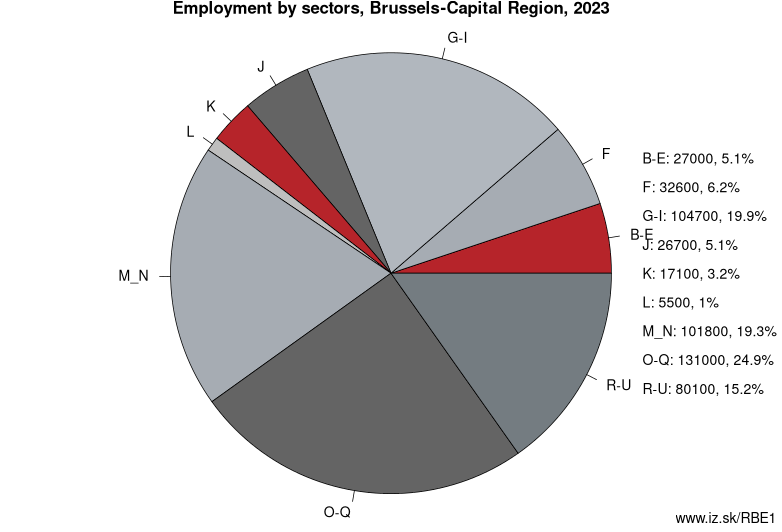 Brussels
(French:
Bruxelles
[bʁysɛl]
(

listen

)
or
[bʁyksɛl]
; Dutch:
Brussel
[ˈbrʏsəl]
(

listen

)
), officially the
Brussels-Capital Region
(French:
Région de Bruxelles-Capitale
; Dutch:
Brussels Hoofdstedelijk Gewest
), is a region of Belgium comprising 19 municipalities, including the City of Brussels, which is the capital of Belgium. The Brussels-Capital Region is located in the central portion of the country and is a part of both the French Community of Belgium and the Flemish Community, but is separate from the Flemish Region (in which it forms an enclave) and the Walloon Region. Brussels is the most densely populated and the richest region in Belgium in terms of GDP per capita. It covers 161 km
2
(62 sq mi), a relatively small area compared to the two other regions, and has a population of 1.2 million. The metropolitan area of Brussels counts over 2.1 million people, which makes it the largest in Belgium. It is also part of a large conurbation extending towards Ghent, Antwerp, Leuven and Walloon Brabant, home to over 5 million people.
Brussels grew from a small rural settlement on the river Senne to become an important city-region in Europe. Since the end of the Second World War, it has been a major centre for international politics and the home of numerous international organisations, politicians, diplomats and civil servants. Brussels is the de facto capital of the European Union, as it hosts a number of principal EU institutions, including its administrative-legislative, executive-political, and legislative branches (though the judicial branch is located in Luxembourg, and the European Parliament meets for a minority of the year in Strasbourg) and its name is sometimes used metonymically to describe the EU and its institutions. The secretariat of the Benelux and headquarters of NATO are also located in Brussels. As the economic capital of Belgium and one of the top financial centres of Western Europe with Euronext Brussels, it is classified as an Alpha global city.
Other: Belgium, Flemish Region, Brussels-Capital Region, Wallonia
Neighbours: Flemish Region
Subregions: Brussels-Capital Region, Arrondissement of Brussels-Capital
Suggested citation: Michal Páleník: EU regions - Brussels-Capital Region – BE1, IZ Bratislava, retrieved from: https://www.iz.sk/​en/projects/eu-regions/BE1
---
https://www.iz.sk/en/projects/eu-regions/BE1