Düsseldorf - DEA11
EU regions: Germany > North Rhine-Westphalia > Düsseldorf Government Region > Düsseldorf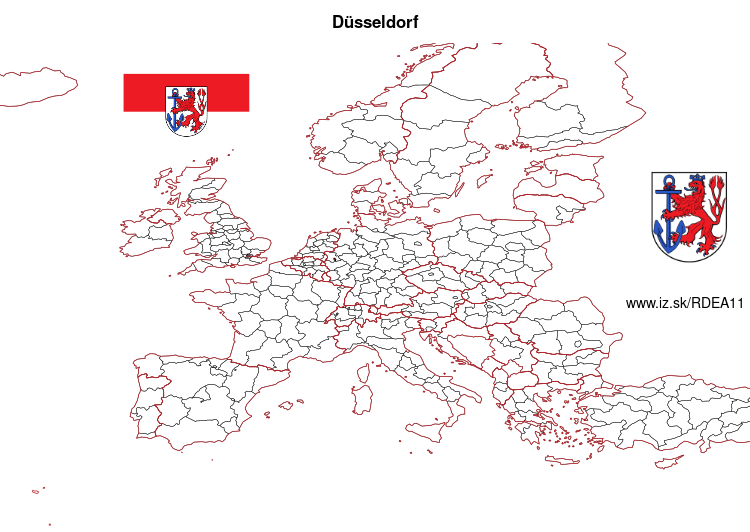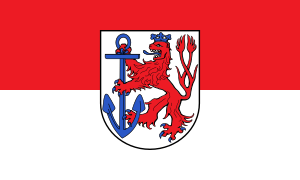 more on wikipedia * more on wikidata Q1718 * on OpenStreetMap * Düsseldorf slovensky: DEA11
Composition of population according to age group, education and economic activity, Düsseldorf
| age group | low education | middle education | high education |
| --- | --- | --- | --- |
note: in thousands, according to labour force sample survey. P – total population, E – employed, U – unemployed, I – number of ecnomically inactive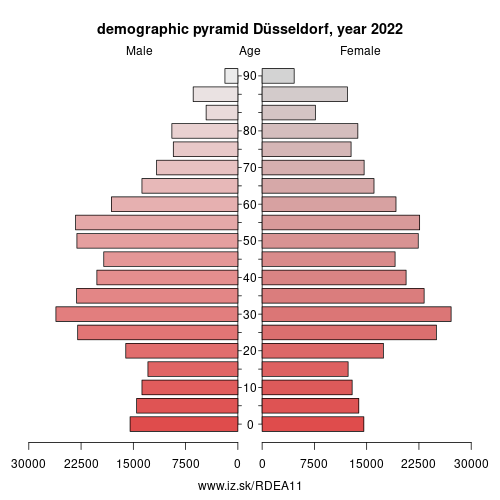 From wikipedia:
Düsseldorf
(
UK:
,
US:
, German:
[ˈdʏsl̩dɔʁf]
(

listen

)
; often
Dusseldorf
in English sources; Low Franconian and Ripuarian:
Düsseldörp
[ˈdʏsl̩dœɐ̯p]
; archaic Dutch:
Dusseldorp
) is the capital and second-largest city of the most populous German federal state of North Rhine-Westphalia after Cologne, as well as the seventh-largest city in Germany, with a population of 617,280. At the confluence of the Rhine and its tributary Düssel, the city lies in the centre of both the Rhine-Ruhr and the Rhineland Metropolitan Regions with the Cologne Bonn Region to its south and the Ruhr to its north. Most of the city lies on the right bank of the Rhine (as opposed to Cologne, whose city centre lies on the river's left bank). The city is the largest in the German Low Franconian dialect area (closely related to Dutch). "Dorf" meaning "village" in German, the "-dorf" suffix (English cognate: thorp) is unusual in the German-speaking area for a settlement of Düsseldorf's size.
Mercer's 2012 Quality of Living survey ranked Düsseldorf the sixth most livable city in the world. Düsseldorf Airport is Germany's third-busiest airport after those of Frankfurt and Munich, serving as the most important international airport for the inhabitants of the densely populated Ruhr, Germany's largest urban area. Düsseldorf is an international business and financial centre, renowned for its fashion and trade fairs, and is headquarters to one Fortune Global 500 and two DAX companies. Messe Düsseldorf organises nearly one fifth of premier trade shows. As second largest city of the Rhineland, Düsseldorf holds Rhenish Carnival celebrations every year in February/March, the Düsseldorf carnival celebrations being the third most popular in Germany after those held in Cologne and Mainz.
There are 22 institutions of higher education in the city including the Heinrich-Heine-Universität Düsseldorf, the university of applied sciences (Hochschule Düsseldorf), the academy of arts (Kunstakademie Düsseldorf) (Joseph Beuys, Emanuel Leutze, August Macke, Gerhard Richter, Sigmar Polke, and Andreas Gursky), and the university of music (Robert-Schumann-Musikhochschule Düsseldorf).
other: Düsseldorf Government Region, Kleve, Düsseldorf, Wuppertal, Remscheid, Krefeld, Duisburg, Essen, Wesel, Mettmann, Viersen, Oberhausen, Mülheim an der Ruhr, Mönchengladbach, Solingen, Rhein-Kreis Neuss
neighbours: Rhein-Kreis Neuss, Duisburg, Mettmann
Suggested citation: Michal Páleník: EU regions - Düsseldorf - DEA11, IZ Bratislava, retrieved from: https://www.iz.sk/en/projects/eu-regions/DEA11
---
https://www.iz.sk/en/projects/eu-regions/DEA11