Lübeck – DEF03
EU regions: Germany > Schleswig-Holstein > Schleswig-Holstein > Lübeck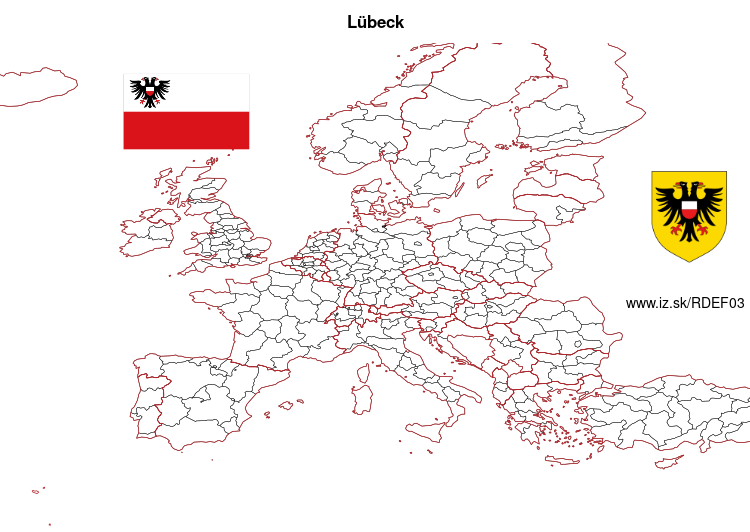 More on wikipedia wikidata Q2843 on OpenStreetMap Lübeck slovensky: DEF03
Demographics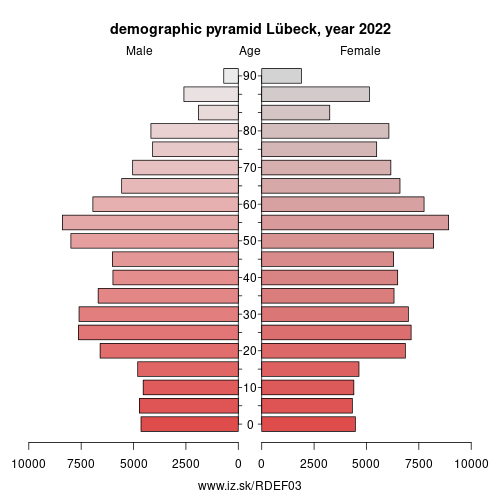 Lübeck

(

LOO

-bek

, German:

[ˈlyːbɛk]

(

listen

)

), officially the

Hanseatic City of Lübeck

(German:

Hansestadt Lübeck

), is a city in Schleswig-Holstein, northern Germany, and one of the major ports of Germany. On the river Trave, it was the leading city of the Hanseatic League, and because of its extensive Brick Gothic architecture, it is listed by UNESCO as a World Heritage Site. In 2015, it had a population of 218,523.

The old part of Lübeck is on an island enclosed by the Trave. The Elbe–Lübeck Canal connects the Trave with the Elbe River. Another important river near the town centre is the Wakenitz. Autobahn 1 connects Lübeck with Hamburg and Denmark. Travemünde is a sea resort and ferry port on the coast of the Baltic Sea. Lübeck Hauptbahnhof links Lübeck to a number of railway lines, notably the line to Hamburg.
History
Humans settled in the area around what today is Lübeck after the last Ice Age ended about 9700 BCE. Several Neolithic dolmens can be found in the area.
Other: Schleswig-Holstein, Flensburg, Kiel, Nordfriesland district, Ostholstein, Pinneberg, Plön District, Steinburg, Neumünster, Herzogtum Lauenburg, Rendsburg, Mittelangeln, Dithmarschen, Stormarn, Lübeck, Segeberg
Neighbours: Ostholstein, Nordwestmecklenburg District, Stormarn, Herzogtum Lauenburg
Suggested citation: Michal Páleník: EU regions - Lübeck – DEF03, IZ Bratislava, retrieved from: https://www.iz.sk/​en/projects/eu-regions/DEF03
---
https://www.iz.sk/en/projects/eu-regions/DEF03