Steinburg – DEF0E
EU regions: Germany > Schleswig-Holstein > Schleswig-Holstein > Steinburg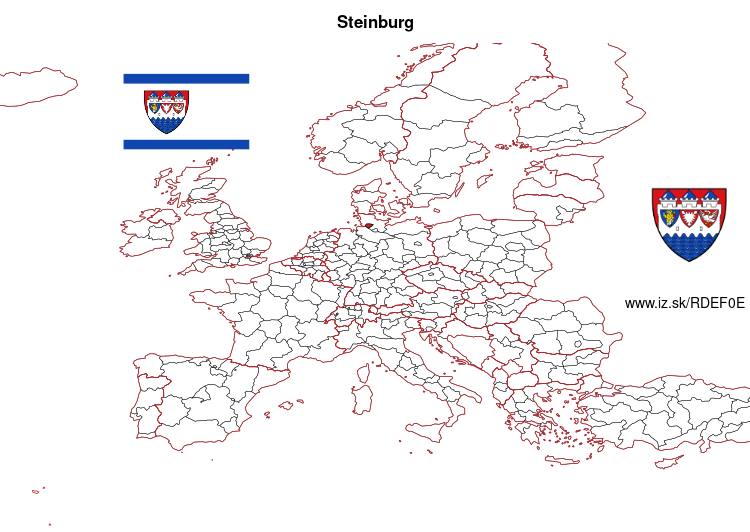 More on wikipedia wikidata Q3011 on OpenStreetMap Steinburg slovensky: DEF0E
Demographics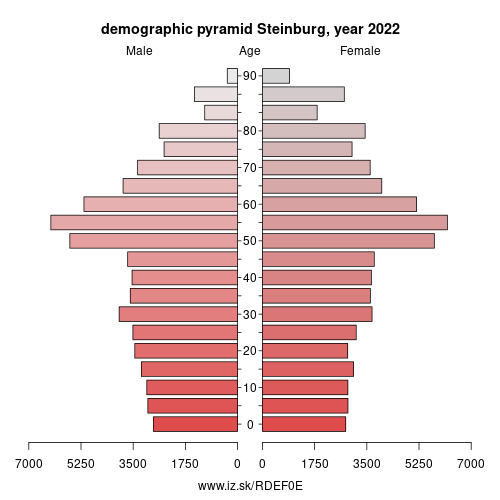 From Wikipedia: Steinburg is a district in Schleswig-Holstein, Germany. It is bounded by (from the west and clockwise) the districts of Dithmarschen, Rendsburg-Eckernförde, Segeberg and Pinneberg, and by the Elbe River (and the district of Stade beyond).
History
The district's name is derived from a medieval castle called Steinburg, where the reeves ruled by order of their lords, the dukes of Holstein. This castle was first mentioned in 1307, and it was abandoned and demolished in 1630. However, Steinburg remained the name of the region, and its new centre became Glückstadt before gradually moving to the town of Itzehoe.
When Schleswig-Holstein became a province of Prussia in 1867, the district of Steinburg was established. The borders remained unchanged until 1970 when the newly founded town Schenefeld (formerly part of Rendsburg district) joined Steinburg.
Geography
The district is situated on the northern bank of the Elbe river, close to its mouth. The countryside is very plain. The Stör river, a right-hand tributary of the Elbe, flows through the district.
Other: Schleswig-Holstein, Kiel, Dithmarschen, Herzogtum Lauenburg, Pinneberg, Rendsburg, Mittelangeln, Segeberg, Nordfriesland district, Ostholstein, Stormarn, Neumünster, Lübeck, Plön District, Flensburg, Steinburg
Neighbours: Rendsburg, Pinneberg, Dithmarschen, Segeberg, Stade
Suggested citation: Michal Páleník: EU regions - Steinburg – DEF0E, IZ Bratislava, retrieved from: https://www.iz.sk/​en/projects/eu-regions/DEF0E
---
https://www.iz.sk/en/projects/eu-regions/DEF0E