Latvia – LV00
EU regions: Latvia > Latvia > Latvia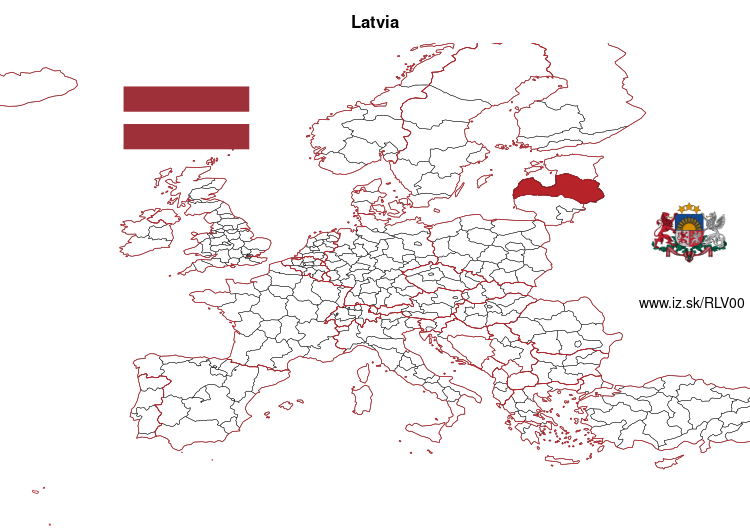 More on wikipedia wikidata Q211 on OpenStreetMap Latvia slovensky: LV00
Subregions: Kurzeme Region, Latgale Region, Riga, Pierīga statistical region, Vidzeme Region, Zemgale Region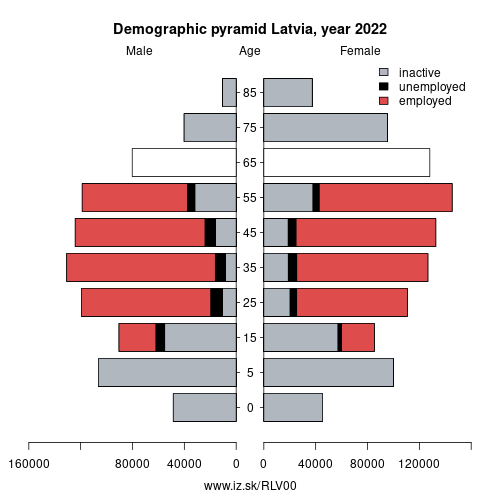 Unemployment
Demographics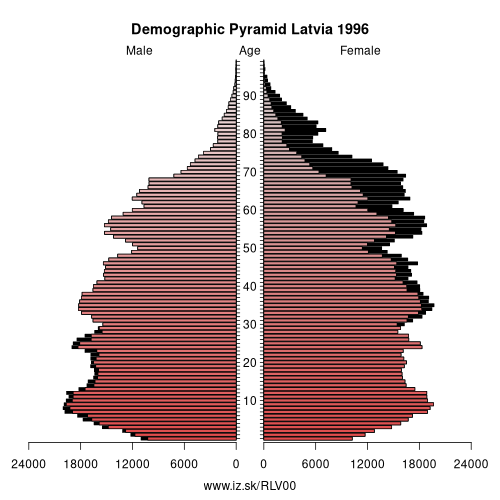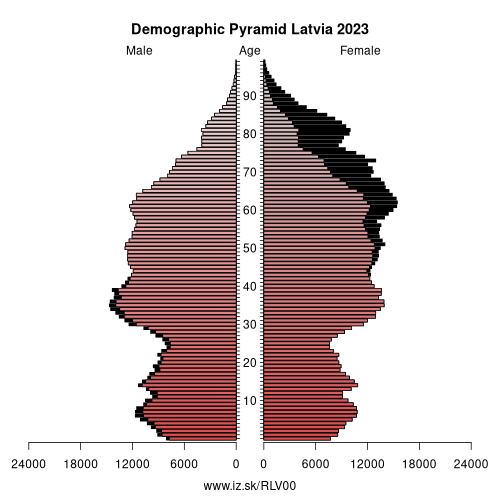 Employment by sectors, Latvia
NACE r2
%
NACE r2
%
A
60.3
7 %
B-E
138.1
15 %
F
72.2
8 %
G-I
233
26 %
J
42.9
5 %
K
16.9
2 %
L
16.9
2 %
M_N
61.3
7 %
O-Q
206.6
23 %
R-U
41.5
5 %
TOTAL
891.2
100 %
Data for the period year 2022. Source of the data is Eurostat, table [lfst_r_lfe2en2].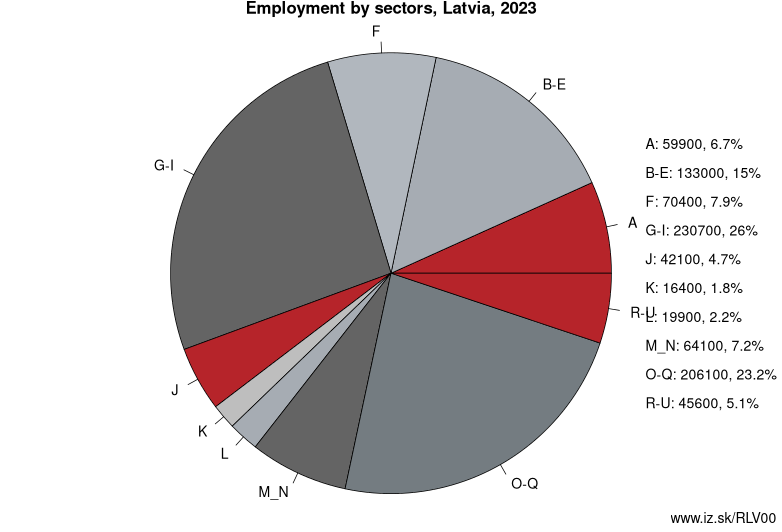 Latvia
( or
(

listen

)
; Latvian:
Latvija
[ˈlatvija]
), officially known as the
Republic of Latvia
(Latvian:
Latvijas Republika
), is a country in the Baltic region of Northern Europe. It is one of the Baltic states; and is bordered by Estonia to the north, Lithuania to the south, Russia to the east, Belarus to the southeast, and shares a maritime border with Sweden to the west. Latvia covers an area of 64,589 km
2
(24,938 sq mi), with a population of 1.9 million. The country has a temperate seasonal climate. Its capital and largest city is Riga. Latvians belong to the ethno-linguistic group of the Balts; and speak Latvian, one of the only two surviving Baltic languages. Russians are a prominent minority in the country, at some 24 % of the population.
After centuries of German, Swedish, Polish-Lithuanian and Russian rule, which was mainly executed by the Baltic German aristocracy, the Republic of Latvia was established on 18 November 1918 when it broke away from the German Empire and declared independence in the aftermath of World War I. However, by the 1930s the country became increasingly autocratic after the coup in 1934 establishing an authoritarian regime under Kārlis Ulmanis. The country's de facto independence was interrupted at the outset of World War II, beginning with Latvia's forcible incorporation into the Soviet Union, followed by the invasion and occupation by Nazi Germany in 1941, and the re-occupation by the Soviets in 1944 to form the Latvian SSR for the next 45 years. The peaceful Singing Revolution started in 1987, and ended with the restoring of de facto independence on 21 August 1991.
Neighbours: Central and Western Lithuania region, Estonia
Subregions: Kurzeme Region, Latgale Region, Riga, Pierīga statistical region, Vidzeme Region, Zemgale Region
Suggested citation: Michal Páleník: EU regions - Latvia – LV00, IZ Bratislava, retrieved from: https://www.iz.sk/​en/projects/eu-regions/LV00
---
https://www.iz.sk/en/projects/eu-regions/LV00