Extremadura – ES43
EU regions: Spain > Centro (ES) > Extremadura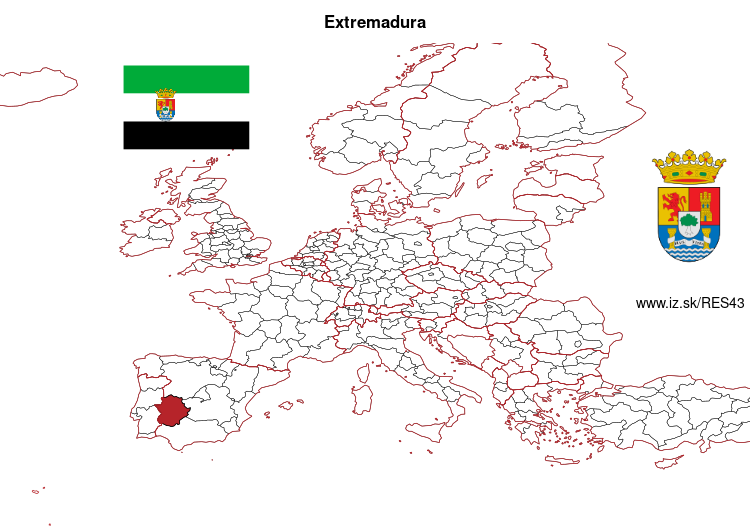 More on wikipedia wikidata Q5777 on OpenStreetMap Extremadura slovensky: ES43
Subregions: Badajoz Province, Cáceres Province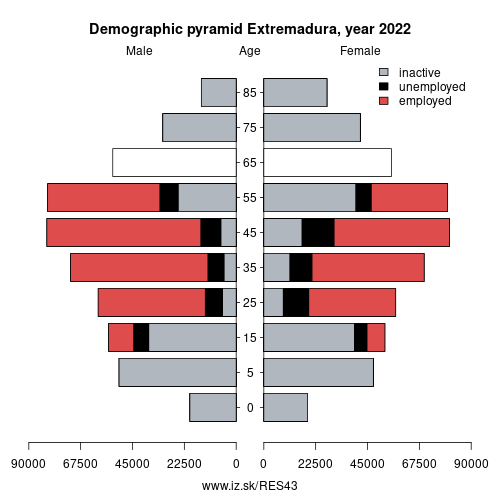 Unemployment
Demographics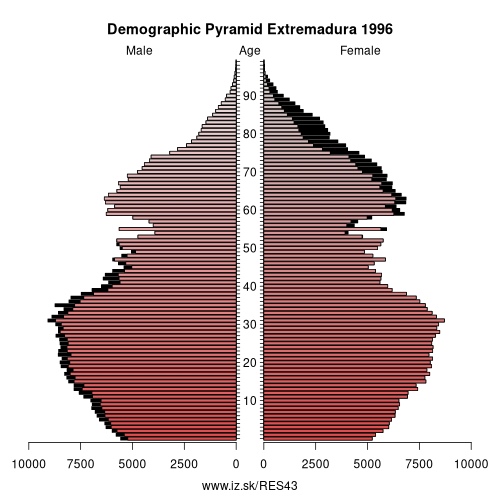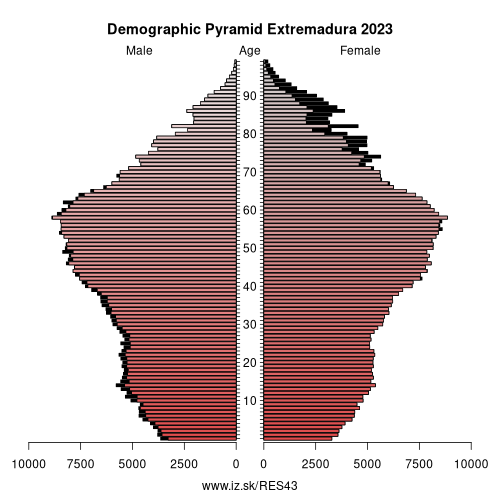 Employment by sectors, Extremadura
| NACE r2 | | % | NACE r2 | | % |
| --- | --- | --- | --- | --- | --- |
| A | 38.9 | 9 % | B-E | 43.3 | 11 % |
| F | 29.5 | 7 % | G-I | 95.7 | 23 % |
| J | 8.2 | 2 % | K | 7.4 | 2 % |
| M_N | 26.3 | 6 % | O-Q | 135.9 | 33 % |
| R-U | 23.6 | 6 % | TOTAL | 409.8 | 100 % |
Data for the period year 2022. Source of the data is Eurostat, table [lfst_r_lfe2en2].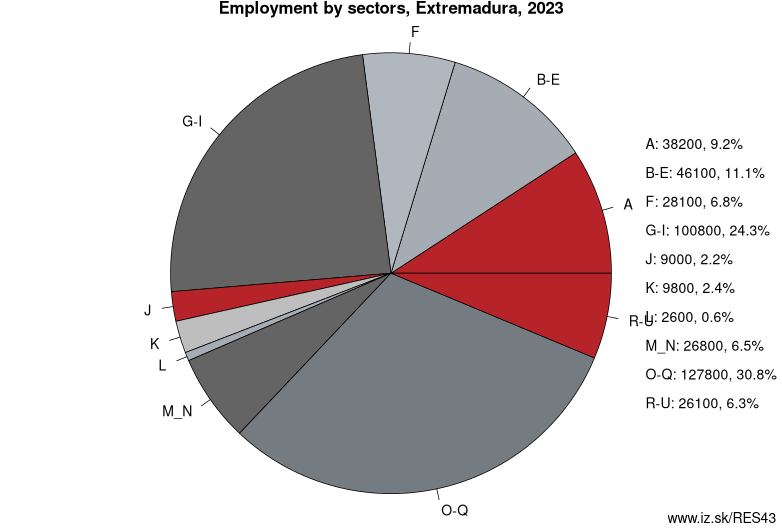 From Wikipedia: Extremadura (; Spanish: [e(ɣ)stɾemaˈðuɾa]) is an autonomous community of the western Iberian Peninsula whose capital city is Mérida, recognised by the Statute of Autonomy of Extremadura. It is made up of the two largest provinces of Spain: Cáceres and Badajoz. It is bordered by the provinces of Salamanca and Ávila (Castile and León) to the north; by provinces of Toledo and Ciudad Real (Castile–La Mancha) to the east, and by the provinces of Huelva, Seville, and Córdoba (Andalusia) to the south; and by Portugal to the west. Its official language is Spanish.
It is an important area for wildlife, particularly with the major reserve at Monfragüe, which was designated a National Park in 2007, and the International Tagus River Natural Park (Parque Natural Tajo Internacional). The government of Extremadura is called Gobierno de Extremadura.
The Day of Extremadura is celebrated on 8 September. It coincides with the Catholic festivity of Our Lady of Guadalupe.
Geography
Extremadura is contained between 37° 57′ and 40° 85′ N latitude, and 4° 39′ and 7° 33′ W longitude.
The area of Extremadura is 41,633 km2 (16,075 sq mi), making it the fifth largest of the Spanish autonomous communities.
Other: Centro (ES), Extremadura, Castile and León, Castile-La Mancha
Neighbours: Castile-La Mancha, Andalusia, Centro region, Castile and León, Alentejo region
Subregions: Badajoz Province, Cáceres Province
Suggested citation: Michal Páleník: EU regions - Extremadura – ES43, IZ Bratislava, retrieved from: https://www.iz.sk/​en/projects/eu-regions/ES43
---
https://www.iz.sk/en/projects/eu-regions/ES43