Iceland – IS00
EU regions: Iceland > Iceland > Iceland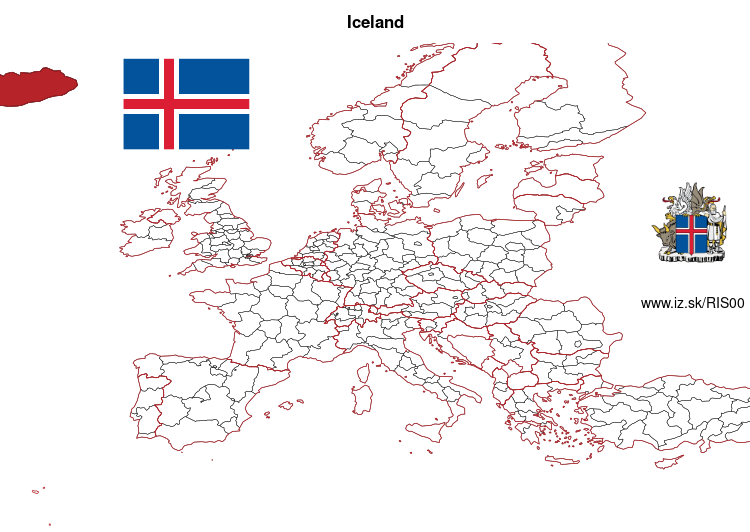 More on wikipedia wikidata Q189 on OpenStreetMap Iceland slovensky: IS00
Subregions: Capital Region, Landsbyggð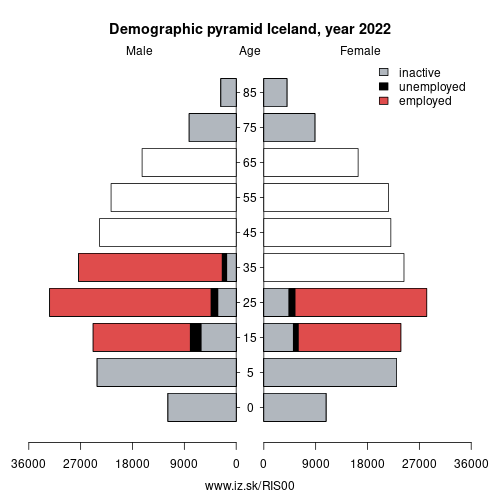 Unemployment
Demographics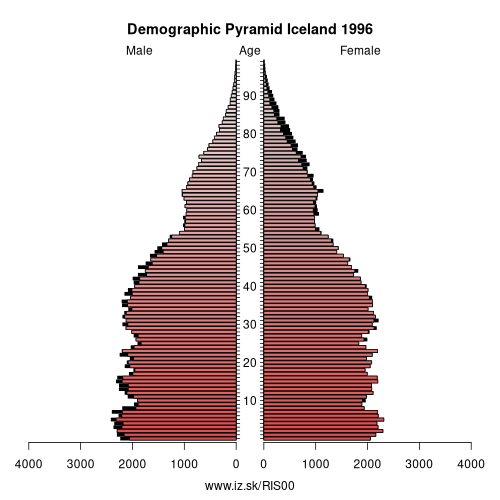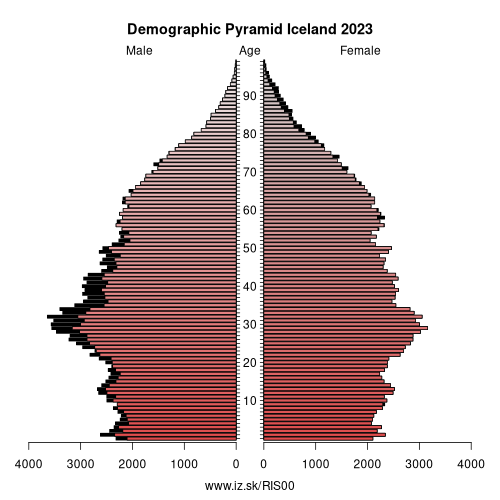 Employment by sectors, Iceland
NACE r2
%
NACE r2
%
A
8.6
4 %
B-E
21.4
10 %
F
16.3
8 %
G-I
49.1
23 %
J
10
5 %
K
6
3 %
L
1.1
1 %
M_N
18.5
9 %
O-Q
65.3
31 %
R-U
13.6
6 %
TOTAL
210.4
100 %
Data for the period year 2022. Source of the data is Eurostat, table [lfst_r_lfe2en2].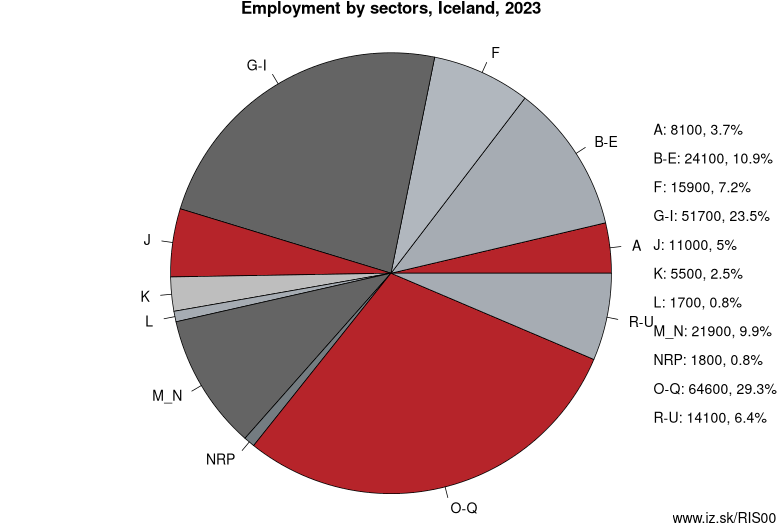 Iceland (Icelandic: Ísland; [ˈistlant] (listen)) is a Nordic island country in the North Atlantic, with a population of 360,390 and an area of 103,000 km2 (40,000 sq mi), making it the most sparsely populated country in Europe. The capital and largest city is Reykjavík, with Reykjavík and the surrounding areas in the southwest of the country being home to over two-thirds of the population. Iceland is volcanically and geologically active. The interior consists of a plateau characterised by sand and lava fields, mountains, and glaciers, and many glacial rivers flow to the sea through the lowlands. Iceland is warmed by the Gulf Stream and has a temperate climate, despite a high latitude almost entirely outside the Arctic Circle. Its high latitude and marine influence keep summers chilly, with most of the archipelago having a tundra climate.
According to the ancient manuscript Landnámabók, the settlement of Iceland began in 874 AD when the Norwegian chieftain Ingólfr Arnarson became the first permanent settler on the island. In the following centuries, Norwegians, and to a lesser extent other Scandinavians, emigrated to Iceland, bringing with them thralls (i.e., slaves or serfs) of Gaelic origin.
The island was governed as an independent commonwealth under the Althing, one of the world's oldest functioning legislative assemblies. Following a period of civil strife, Iceland acceded to Norwegian rule in the 13th century.
Subregions: Capital Region, Landsbyggð
Suggested citation: Michal Páleník: Europe and its regions in numbers - Iceland – IS00, IZ Bratislava, retrieved from: https://www.iz.sk/​PIS00, ISBN: 978-80-970204-9-1, DOI:10.5281/zenodo.10200164
---
https://www.iz.sk/en/projects/eu-regions/IS00