Spree-Neiße District – DE40G
EU regions: Germany > Brandenburg > Brandenburg > Spree-Neiße District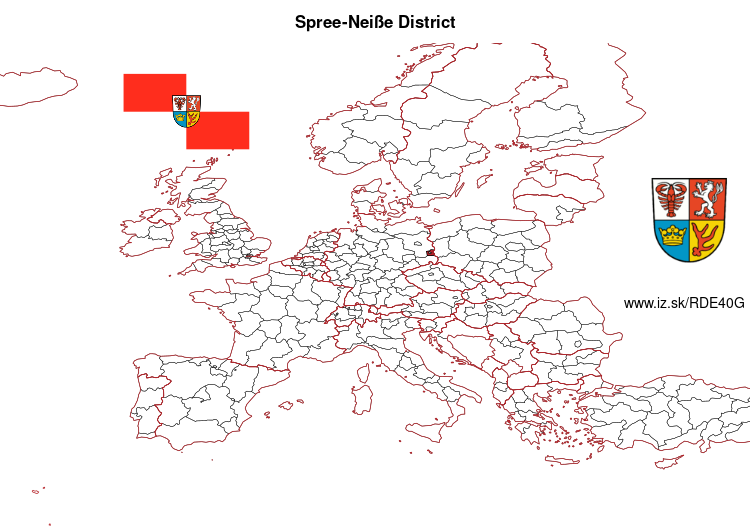 More on wikipedia wikidata Q6165 on OpenStreetMap Spree-Neiße District slovensky: DE40G
Demographics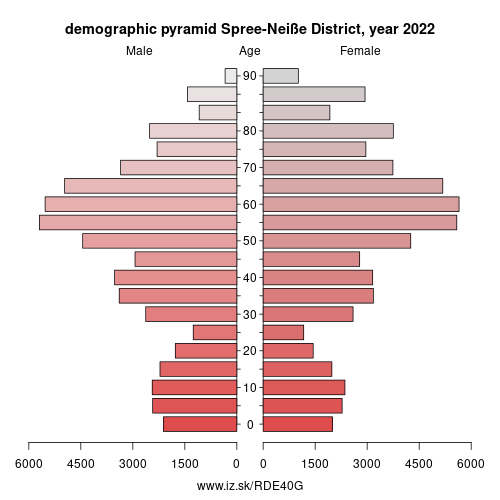 From Wikipedia: Spree-Neiße (Lower Sorbian: Wokrejs Sprjewja-Nysa) is a Kreis (district) in the southern part of Brandenburg, Germany. Neighboring districts are (from the south clockwise) the districts Niederschlesischer Oberlausitzkreis and Kamenz in Saxony, the districts Oberspreewald-Lausitz, Dahme-Spreewald and Oder-Spree. The district-free city Cottbus is surrounded by the district. To the east is Poland.
Geography
The district is located in the region of Lusatia. The Spree river runs through the district, while the Lusatian Neisse river forms the eastern border, which is at the same time the border of Poland.
History
The district was created in 1993 by merging the previous districts Cottbus-Land, Forst, Guben and Spremberg.
Other: Brandenburg, Barnim District, Elbe-Elster District, Havelland District, Märkisch-Oderland District, Oder-Spree District, Potsdam-Mittelmark District, Prignitz District, Potsdam, Oberspreewald-Lausitz District, Ostprignitz-Ruppin District, Spree-Neiße District, Teltow-Fläming District, Uckermark District, Frankfurt (Oder), Cottbus, Dahme-Spreewald District, Brandenburg an der Havel, Oberhavel District
Neighbours: Zielonogórski, Oder-Spree District, Cottbus, Görlitz, Bautzen District, Oberspreewald-Lausitz District, Dahme-Spreewald District
Suggested citation: Michal Páleník: EU regions - Spree-Neiße District – DE40G, IZ Bratislava, retrieved from: https://www.iz.sk/​en/projects/eu-regions/DE40G
---
https://www.iz.sk/en/projects/eu-regions/DE40G