Oberspreewald-Lausitz District – DE40B
EU regions: Germany > Brandenburg > Brandenburg > Oberspreewald-Lausitz District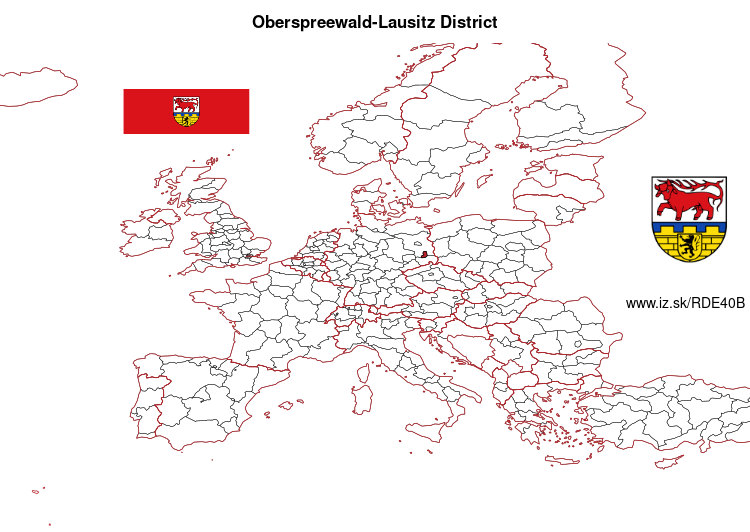 More on wikipedia wikidata Q6156 on OpenStreetMap Oberspreewald-Lausitz District slovensky: DE40B
Demographics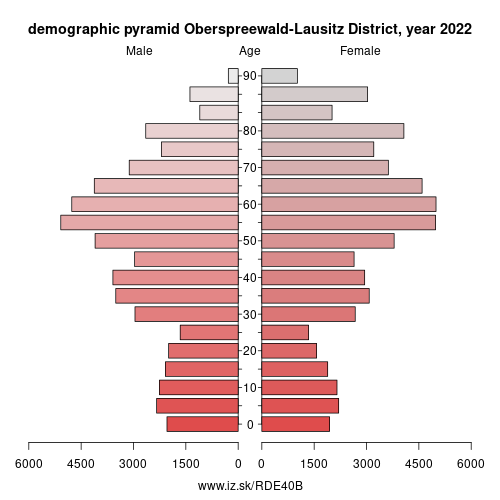 From Wikipedia: Oberspreewald-Lausitz (Lower Sorbian: Wokrejs Górne Błota-Łužyca, Upper Sorbian: Wokrjes Hornje Błóta-Łužica) is a Kreis (district) in the southern part of Brandenburg, Germany. Neighboring districts are (from the north clockwise) Dahme-Spreewald, Spree-Neiße, the districts Kamenz and Riesa-Großenhain in Saxony, and the district Elbe-Elster.
Geography
The Spree river runs through the district; along its banks there is the Spreewald, a wooded area and habitat of several rare animals. The district is part of the historic region of Lusatia.
History
The district was formed in 1993 by merging the previous districts of Calau and Senftenberg and a small part of the district Bad Liebenwerda.
Other: Brandenburg, Barnim District, Elbe-Elster District, Havelland District, Märkisch-Oderland District, Potsdam, Oberspreewald-Lausitz District, Ostprignitz-Ruppin District, Spree-Neiße District, Teltow-Fläming District, Uckermark District, Frankfurt (Oder), Cottbus, Potsdam-Mittelmark District, Prignitz District, Oder-Spree District, Dahme-Spreewald District, Brandenburg an der Havel, Oberhavel District
Neighbours: Bautzen District, Dahme-Spreewald District, Elbe-Elster District, Meissen District, Spree-Neiße District
Suggested citation: Michal Páleník: EU regions - Oberspreewald-Lausitz District – DE40B, IZ Bratislava, retrieved from: https://www.iz.sk/​en/projects/eu-regions/DE40B
---
https://www.iz.sk/en/projects/eu-regions/DE40B