Liguria – ITC3
EU regions: Italy > Northwest Italy > Liguria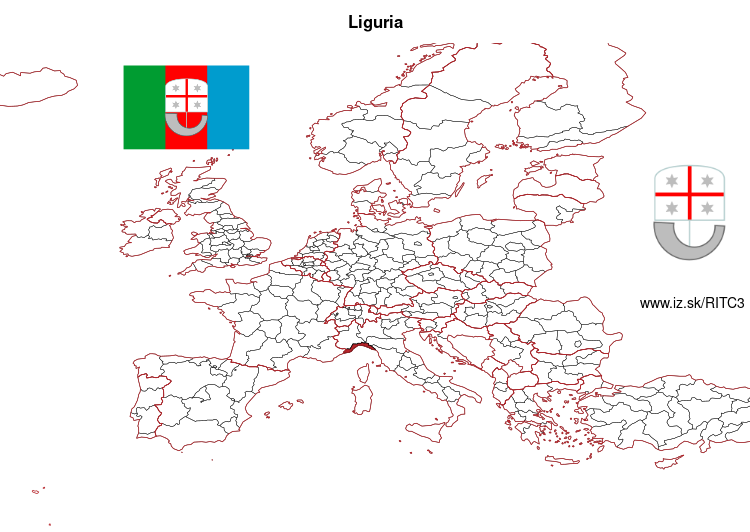 More on wikipedia wikidata Q1256 on OpenStreetMap Liguria slovensky: ITC3
Subregions: Province of Imperia, Province of Savona, Province of Genoa, Province of La Spezia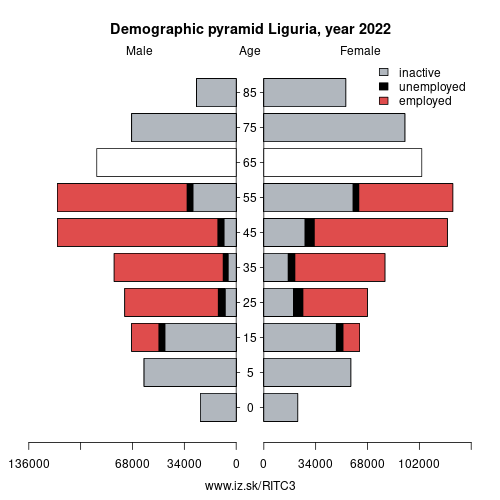 Unemployment
Demographics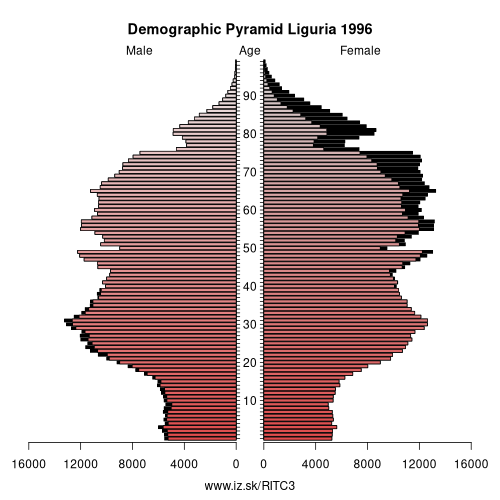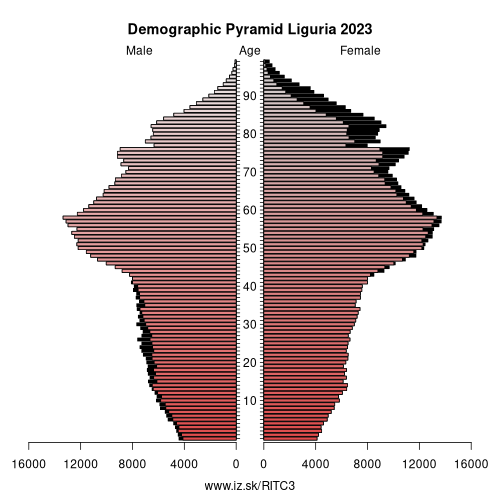 Employment by sectors, Liguria
NACE r2
%
NACE r2
%
A
10.1
2 %
B-E
83.8
14 %
F
43.4
7 %
G-I
189.6
31 %
J
17.5
3 %
K
16.9
3 %
L
7.9
1 %
M_N
71.7
12 %
O-Q
121
20 %
R-U
54.1
9 %
TOTAL
616.1
100 %
Data for the period year 2022. Source of the data is Eurostat, table [lfst_r_lfe2en2].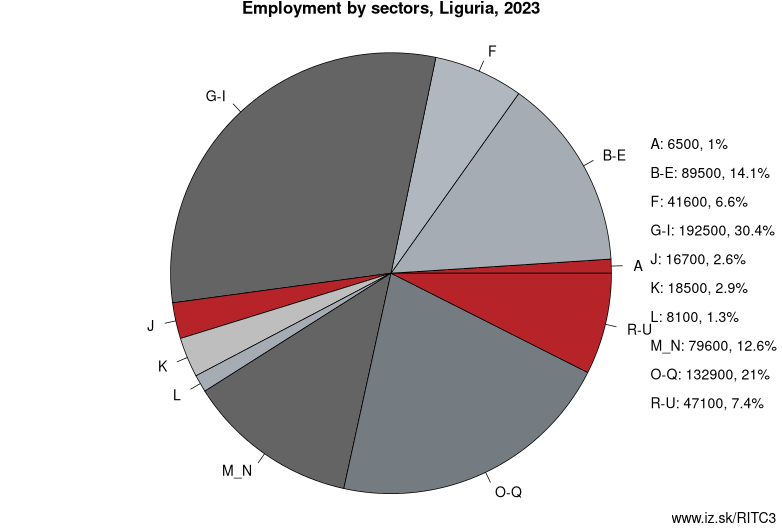 From Wikipedia: Liguria (, Italian: [liˈɡuːrja]; Ligurian: Ligûria [liˈɡyːɾja]; Occitan: Ligúria) is a coastal region of north-western Italy; its capital is Genoa. The region almost coincides with the Italian Riviera and is popular with tourists for its beaches, towns, and cuisine.
Etymology
The name Liguria pred­ates Latin and is of obscure origin, however the Latin adjectives Ligusticum (as in Mare Ligusticum) and Liguscus reveal the original -sc- in the root ligusc-, which shortened to -s- and turned into -r- in the Latin name Liguria according to rhotacism. The formant -sc- (-sk-) is present in the names Etruscan, Basque, Gascony and is believed by some researchers to relate to maritime people or sailors.
Compare Ancient Greek: λίγυς, romanized: Lígus, lit. 'a Ligurian, a person from Liguria' whence Ligustikḗ λιγυστική transl. the name of the place Liguria.
Geography
Liguria is bordered by France (Provence-Alpes-Côte d'Azur) to the west, Piedmont to the north, and Emilia-Romagna and Tuscany to the east. It lies on the Ligurian Sea. The narrow strip of land is bordered by the sea, the Alps and the Apennines mountains. Some mountains rise above 2,000 m (6,600 ft); the watershed line runs at an average altitude of about 1,000 m (3,300 ft). The highest point of the region is the summit of Monte Saccarello (2,201 m, 7,221 ft).
The winding arched extension goes from Ventimiglia to La Spezia. Of this, 3,524.08 km2 (1,360.65 sq mi) are mountainous (65 % of the total) and 891.95 km2 (344.38 sq mi) are hills (35 % of the total).
Other: Northwest Italy, Aosta Valley, Liguria, Lombardy, Piedmont
Neighbours: Piedmont, Provence-Alpes-Côte d'Azur, Tuscany, Emilia-Romagna
Subregions: Province of Imperia, Province of Savona, Province of Genoa, Province of La Spezia
Suggested citation: Michal Páleník: EU regions - Liguria – ITC3, IZ Bratislava, retrieved from: https://www.iz.sk/​en/projects/eu-regions/ITC3
---
https://www.iz.sk/en/projects/eu-regions/ITC3