Navarre – ES22
EU regions: Spain > Noreste > Navarre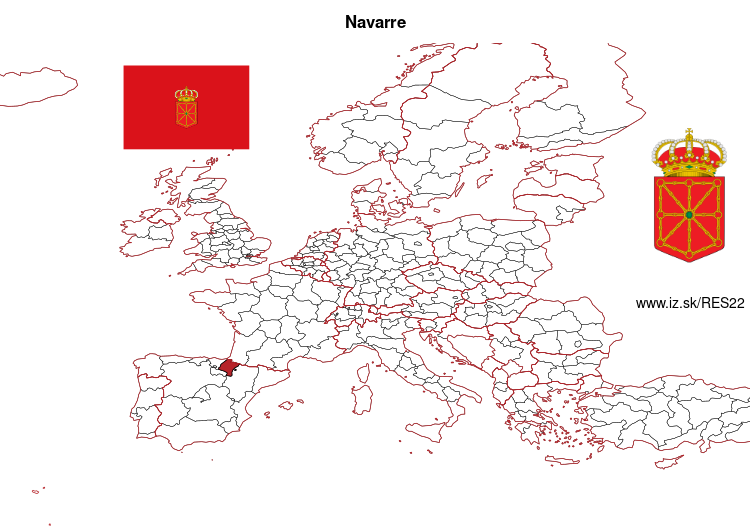 More on wikipedia wikidata Q4018 on OpenStreetMap Navarre slovensky: ES22
Subregions: province of Navarra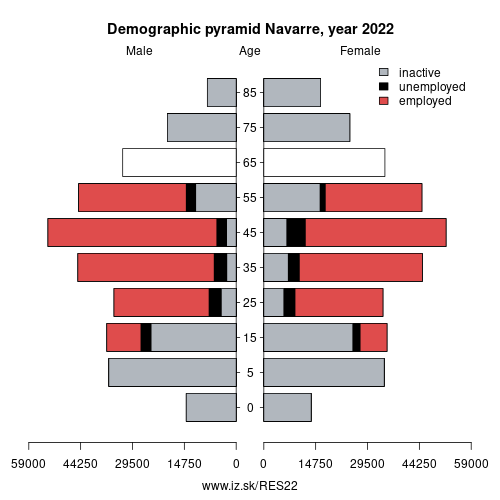 Unemployment
Demographics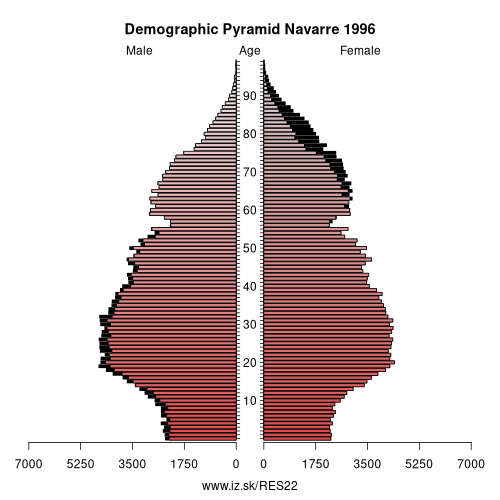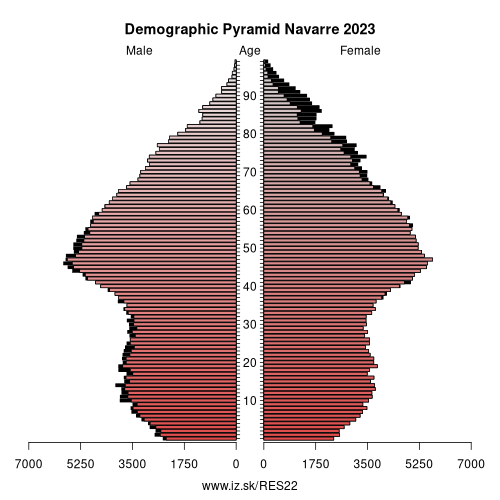 Employment by sectors, Navarre
NACE r2
%
NACE r2
%
A
7.8
3 %
B-E
76.1
26 %
F
20.2
7 %
G-I
61.1
21 %
J
5.3
2 %
K
4.1
1 %
L
1.2
0 %
M_N
21.9
8 %
O-Q
72.3
25 %
R-U
21.8
7 %
TOTAL
291.7
100 %
Data for the period year 2022. Source of the data is Eurostat, table [lfst_r_lfe2en2].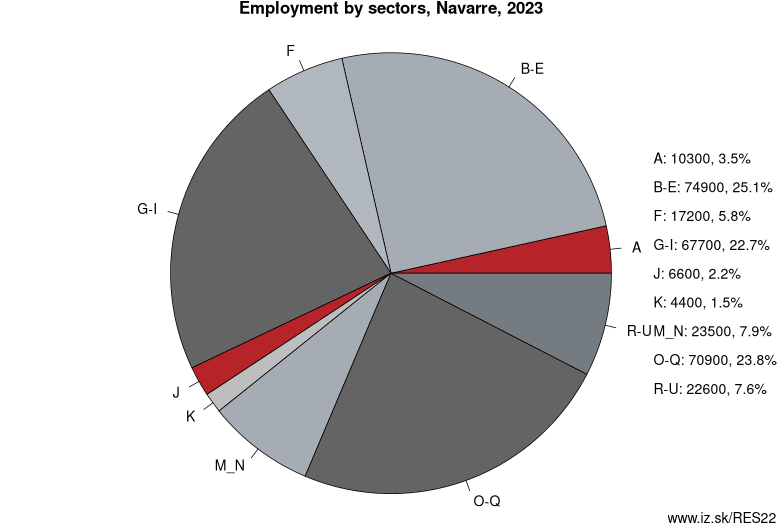 From Wikipedia: Navarre (English: ; Spanish: Navarra [naˈβara]; Basque: Nafarroa [nafaro.a]), officially the Chartered Community of Navarre (Spanish: Comunidad Foral de Navarra [komuniˈðað foˈɾal de naˈβara]; Basque: Nafarroako Foru Komunitatea [nafaro.ako foɾu komunitate.a]), is a landlocked foral autonomous community and province in northern Spain, bordering the Basque Autonomous Community, La Rioja, and Aragon in Spain and Nouvelle-Aquitaine in France. The capital city is Pamplona (Basque: Iruña). The present-day province makes up the majority of the territory of the medieval Kingdom of Navarre, a long-standing Pyrenean kingdom that occupied lands on both sides of the western Pyrenees, with its northernmost part, Lower Navarre, located in the southwest corner of France.
Navarre is in the transition zone between Green Spain and semi-arid interior areas, and thus its landscapes vary widely across the region. Being in a transition zone also produces a highly variable climate, with summers that are a mix of cooler spells and heat waves, and winters that are mild for the latitude. Navarre is one of the historic Basque districts: its Basque features are conspicuous in the north, but virtually absent on the southern fringes. The best-known event in Navarre is the annual festival of San Fermín held in Pamplona in July.
Toponymy
The first documented use of a name resembling Navarra, Nafarroa, or Naparroa is a reference to navarros, in Eginhard's early-9th-century chronicle of the feats of the Holy Roman Emperor Charlemagne, describing his intrusion to the Ebro river. Other Royal Frankish Annals feature nabarros. There are two proposed etymologies for the name.
Basque nabar (declined absolute singular nabarra): "brownish", "multicolour" (i.
Other: Noreste, La Rioja, Navarre, Aragon, Basque Autonomous Community
Neighbours: La Rioja, Aquitaine, Aragon, Basque Autonomous Community
Subregions: province of Navarra
Suggested citation: Michal Páleník: EU regions - Navarre – ES22, IZ Bratislava, retrieved from: https://www.iz.sk/​en/projects/eu-regions/ES22
---
https://www.iz.sk/en/projects/eu-regions/ES22