Jihozápad - CZ03
EU regions: Czech Republic > Czech Republic > Jihozápad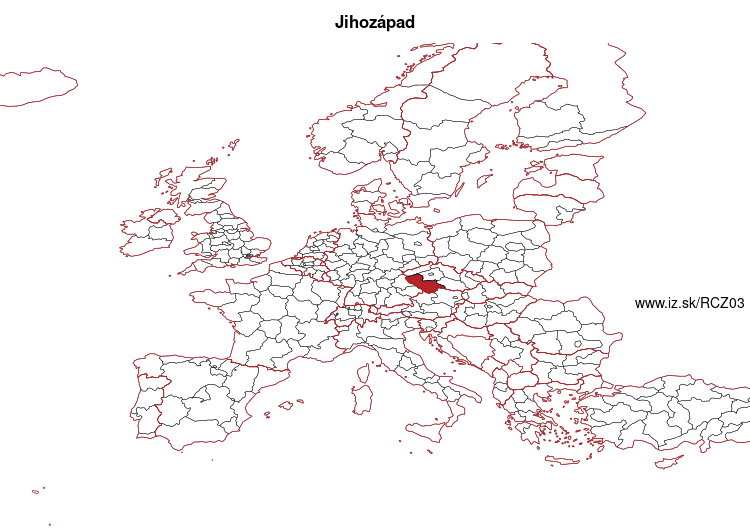 * more on wikidata Q12039505 * Jihozápad slovensky: CZ03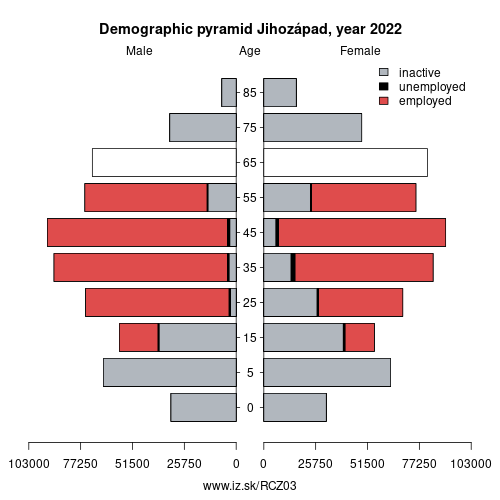 Composition of population according to age group, education and economic activity, Jihozápad
| age group | low education | middle education | high education |
| --- | --- | --- | --- |
note: in thousands, according to labour force sample survey. P – total population, E – employed, U – unemployed, I – number of ecnomically inactive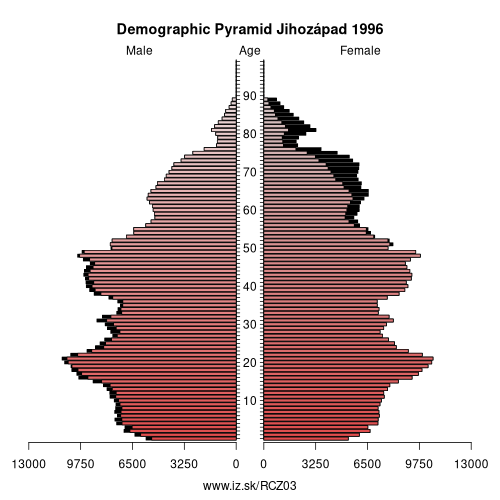 Data on unemployment in counties of Czech Republic are available at Local Administrative Units data.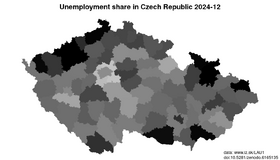 From wikipedia:
Jihozápad
(Southwest) is statistical area of the Nomenclature of Territorial Units for Statistics, level NUTS 2. It includes the Plzeň Region and the South Bohemian Region.
It covers an area of 17 617 km2 and 1,214,450 inhabitants (population density 67 inhabitants/km2).
other: Czech Republic, Jihovýchod, Central Bohemia cohesion region, Moravian-Silesian Region, NUTS2 Region Prague, Central Moravia, Jihozápad, Severovýchod, Severozápad
neighbours: Lower Austria, Jihovýchod, Upper Austria, Central Bohemia cohesion region, Upper Palatinate, Severozápad, Lower Bavaria
subregions: South Bohemian Region, Plzeň Region
Suggested citation: Michal Páleník: EU regions - Jihozápad - CZ03, IZ Bratislava, retrieved from: https://www.iz.sk/en/projects/eu-regions/CZ03
---
https://www.iz.sk/en/projects/eu-regions/CZ03
Current statistics
May 2022: number of unemployed at the labour offices: 188886, of which 85552 are long term unemployed, unemployment rate 7.0 % (3.2 % long term unemployment)
Highest unemployment: Rimavská Sobota 21.5 % (13.9 %), Revúca 20.8 % (13.5 %), Kežmarok 18.5 % (9.8 %)
Lowest unemployment:: Bratislava V 2.8 %, Trenčín 2.9 %, Ilava 3.1 %, Bratislava I 3.3 %, Nitra 3.3 %